BSC Leadership
The most advanced KFH leadership excellence program-system
Balanced, Structured, Compact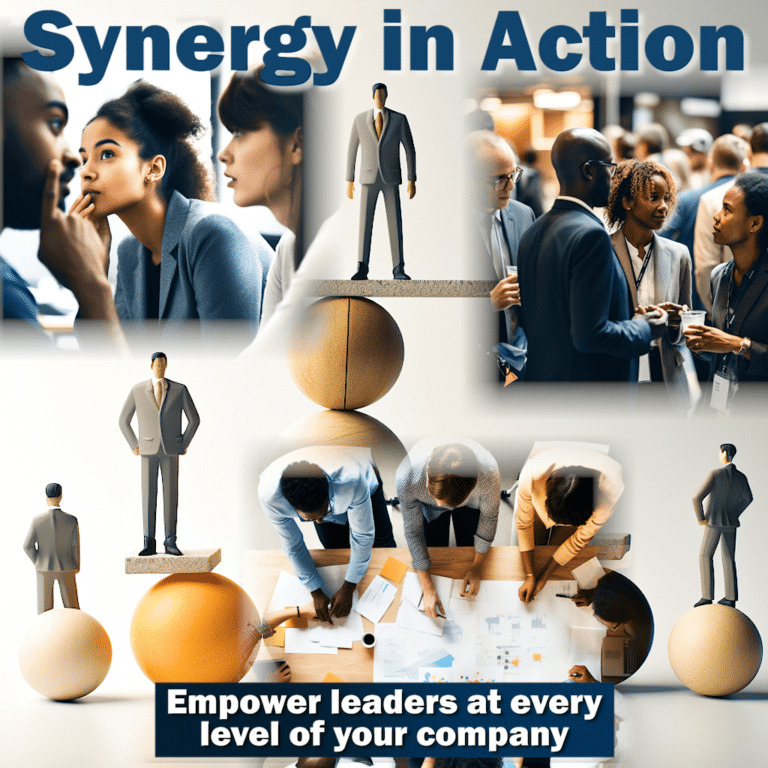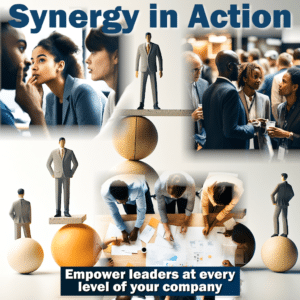 What Sets the BSC Leadership Program Apart:
From the very beginning, it has been of utmost importance to us that our BSC Leadership program distinguishes itself from the superficial and ineffective shortcuts often found in existing leadership programs. Our motivation for developing this extensive and intensive BSC Leadership offering stems from the pressing need to counteract the consistently superficial and, in our opinion, at times even perilous array of existing options.
---
BSC Leadership is Redefining the Landscape of Holistic Leadership Development.


A Comprehensive and Genuine Solution,

Setting New Standards, Delivering Immediate, Practical and Enduring Success.
---
A unique approach to empowering your organization.
Unleash your company's full potential with a comprehensive, balanced, and structured leadership system – a Revolutionary Approach to Excellence. Our program offers a holistic, balanced, and structured solution for organizations looking to thrive in today's dynamic business landscape.
By fostering transparent communication, and promoting personal development at all levels,
BSC Leadership stands out as a transformative journey towards sustainable success. The program aims to provide a well-rounded leadership development experience by focusing on both personal development and organizational structures. This holistic approach recognizes that effective leadership encompasses various skills and qualities.
At BSC Leadership, we believe in providing comprehensive and tailored leadership development solutions to meet the unique needs of your organization.
Our program is designed to empower leaders at every level of your company, from the highest echelons of leadership to the middle management and emerging leaders. Here's an overview of our program structure:
Here our BSC Pricing- and organization overview
You will find detailed information about our BSC Leadership Excellence program below
 
Our program structure:
Overview Weekend (3 Days)
Introduction to BSC Leadership: Start your journey with a 3-day overview weekend that serves as an introduction to the program. This immersive experience gives you a good insight into the transformative power of BSC Leadership for first transforming steps and helping you decide if it's the right fit for your organization. Companies typically send 1 to 10 participants to this introductory phase.
• 10 hours in total with KFH.
• You may participate alone or with your individual group of up to 10 individuals (at the same flat cost).
Total fee, incl. 25% VAT: Euro 25.500,-
If you decide that this is the right program for you and your company, the program may continue with 3 different Leadership Levels (The following are suggestions – individual customer progress plans can be created at any time):

---
1. Executive Leadership (4 Weeks)
Intensive Leadership Training: Tailored for the top tier of your organization. Our Executive Leadership program offers a starting packed (4 weeks) of intensive training. They're spread out over time to allow for practical implementation within your company. Participants engage in 6 days of training per week, with each day consisting of 5 hours of immersive learning. Companies can choose to extend this training to ensure a successful integration of our principles into their organization.
• 120 training hours in total with KFH.
• You may participate alone or with your individual group of up to 10 individuals (at the same flat cost).
Total fee, incl. 25% VAT: Euro 288.000,-
---
2. Middle Management (2 Weeks)
Building Strong Foundations: Middle-level leaders play a pivotal role in translating vision into action. Our Middle Management program spans 2 weeks of focused training, following the same structure as our Executive Leadership program: 6 days of training per week, with 5 hours of instruction each day. This training equips your middle management with the tools and knowledge needed to drive positive change within your organization.
• 60 training hours in total with KFH.
• You may participate alone or with your individual group of up to 10 individuals (at the same flat cost).
Total fee, incl. 25% VAT: Euro 144.000,-
---
3. Emerging Leaders (1 Week)
Empowering Tomorrow's Leaders: Our program acknowledges the importance of cultivating leadership skills at every level. Emerging leaders receive 1 week of immersive training, comprising 6 days with 5 hours of training per day. This foundational program empowers your emerging leaders with the skills and insights needed to excel in their roles.
• 30 training hours in total with KFH.
• You may participate alone or with your individual group of up to 10 individuals (at the same flat cost).
Total fee, incl. 25% VAT: Euro 72.000,-
---
Detailed information
about our BSC Leadership Excellence program: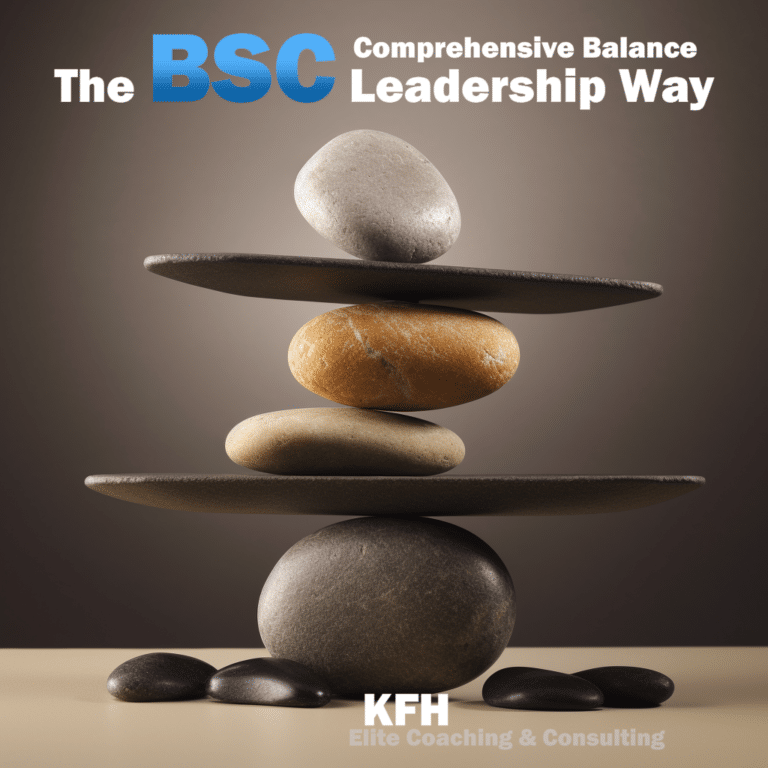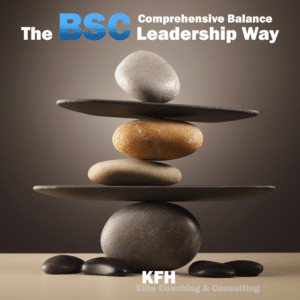 BSC Leadership – Elite Leadership Program:
BSC Leadership is a comprehensive and continuous elite leadership program that offers a unique combination of individual development and organizational structure. This program has been designed to equip leaders at various levels with essential skills and abilities while simultaneously creating an integrated organizational structure that can be integrated into any existing organization and business form.
Program Highlights:
Individual Development: BSC Leadership focuses on the development of personal qualities and charisma at all levels, from top management to the base.
Competence Enhancement: The program promotes continuous development and the acquisition of technical and social skills.
Transparent Communication: BSC Leadership places great emphasis on clear, rational, and inclusive communication.
Compact Organizational Structures: It provides for the development of compact organizational structures characterized by successful functionality while remaining flexible and adaptable.
Holistic Approach: BSC Leadership recognizes the importance of the interaction between body and mind in achieving optimal results. This is supported by clear well-being foundations and balanced rhythms of action and reaction.
Work-Life Separation: The program encourages the conscious separation of work and personal life, emphasizing the importance of privacy and discretion.
Positive Critique: BSC Leadership encourages constructive criticism and critical evaluation of all processes and levels.
Continuous Learning: It places great value on lifelong learning and personal development at all levels and within every company structure.
Optimal Communication: BSC Leadership promotes organized, structured, and synchronized communication and transparency through communication and exchange plans.
Motivation: The program highlights the importance of genuine motivation as opposed to purely functional performance.
Inclusion of All Stakeholders: It recognizes the values and potentials of all employees regardless of position and level of responsibility.
Responsibility Awareness: BSC Leadership promotes a conscious understanding of responsibility fields and circles within the organization.
Why practically all types of businesses and organizations may benefit from BSC Leadership?
Because it offers a comprehensive solution that fosters both organizational and individual development.

It empowers leaders at all levels and enables them to thrive in an ever-changing world.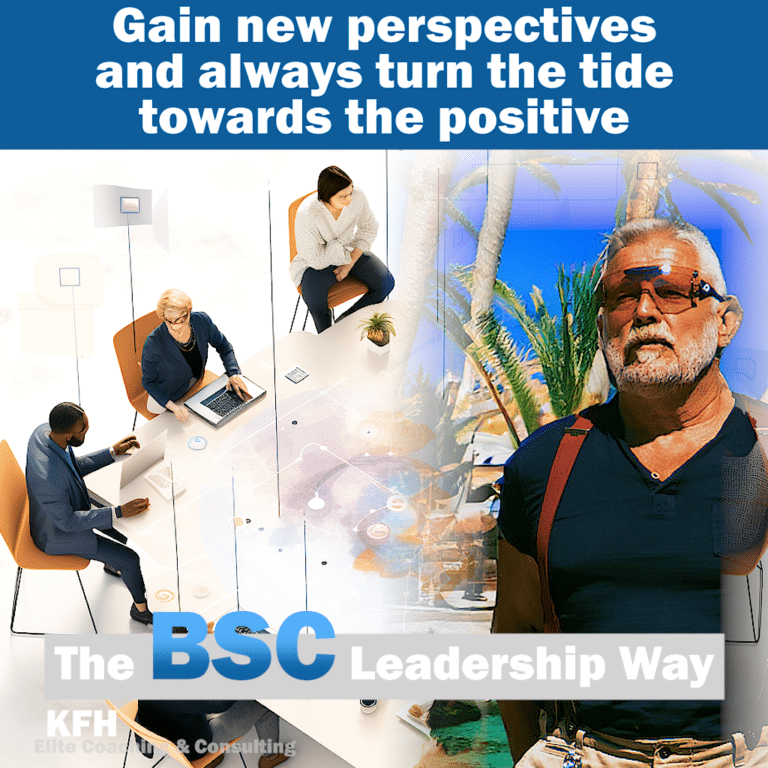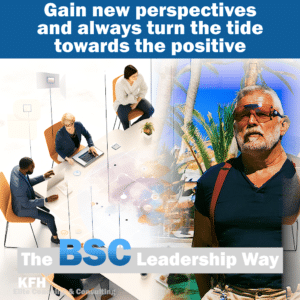 Program leader: Klaus Ferdinand Hempfling CEO – Coaching & Consulting Denmark ApS
BSC Leadership was founded and is led by Klaus Ferdinand Hempfling, a renowned expert in the fields of personality development and communication. Klaus brings decades of experience and a proven track record to this program.
At this point a brief further insight into another notable feature of KFH's background: His equine inspired quest for overall excellence.
As one pillar of his success, Klaus transferred his skills as a consultant and coach to his experiences with horses and vice versa. He developed a unique and innovative approach to horse bonding and transformation that includes and highlights the potential for interaction and communication in human and social contexts.
Since his first international bestseller "Dancing with Horses", which literally overnight made Klaus a star, the author established himself around the world through various unique characteristics of his being with horses.
Charisma, physical and mental presence and the instantaneous recognition of a given situation convinced hundreds of horses in a unique way within minutes and seconds. It is becoming increasingly clear to a growing global audience that a completely new, unique path—a whole new approach—has been discovered.
If you would like to find out more about this topic, then:
Read More
---
Core principles
of BSC Leadership: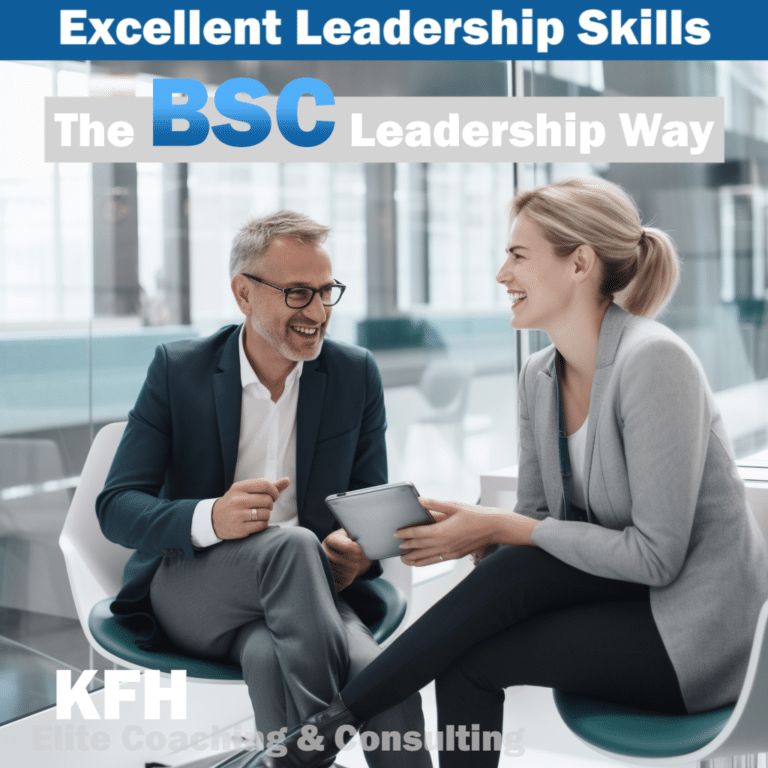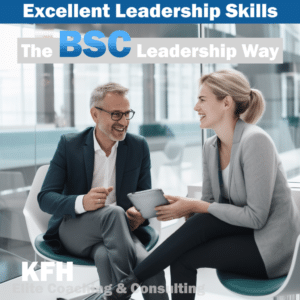 • Positive leadership means achieving success through example.
• Leadership is service to the company and its employees.
• Transparent and open communication, as well as practical orientation, are crucial.
• Success is visible from the beginning and is long-term stable.
The desired success is comprehensive and benefits all stakeholders.
For more detailed information, please:
Read More
---
Email: info@akedah-international.com
OUR 24/7 INFO-PHONE SERVICE:

0045 – 61 34 79 49
0045 – 40 16 14 76