Unparalleled excellence
Klaus Ferdinand Hempfling is a highly esteemed and accomplished coach and consultant, recognized globally for his expertise in the areas of general life and business. The foundation of his success lies in his exceptional work and communication with horses, which has honed his skills to a level of unparalleled excellence. Klaus brings a unique perspective to his work as a consultant and trainer also and especially for high-level managers.
KFH: An example of the combination of tradition with the possibilities of today's ideas and realities – here a picture of Klaus' beginnings as a horse communicator:
Welcome to our website
It is our pleasure to connect you with


Klaus Ferdinand Hempfling,
graduate engineer and communication scientist, life-coach,  management-consultant, author of different  international bestsellers and one of the most renowned horse-experts of the world with his focus on nonverbal and non-violent communication based on personal development.
---
Unlock your full potential as a leader with KFH, the world-renowned bestselling author, coach and consultant. Through his unique approach to horsemanship, Klaus revives the ancient traditions of knighthood and elevates your culture, character, charisma and leadership skills. With decades of experience and a track record of success, just check if Klaus is the answer to your personal and business development needs.
Recognizing the reality that horses can be extremely judgemental and dangerous, Klaus has developed his elevated level in body-and spiritual awareness, ensuring his safety in all encounters with horses. This real-life experience and expertise is invaluable to his clients and sets his approach apart from other copy-paste systems.
Klaus' down to earth and holistic approach is accessible to anyone, regardless of prior experience or skill level,

addressed to

any organization or individual, looking to achieve the highest level of excellence in leadership, troubleshooting and Personal Development.
---
An insight into the unique, free play with a stallion who had only spent two weeks in training with Klaus. (More than 4.500.000 views):
Effective communication and leadership
Klaus' approach, which is considered to be absolutely unique, has earned him a reputation as one of the most sought-after consultants in his field. Klaus' expertise in working with horses has provided him with a deep understanding of the principles of effective communication and leadership, which he applies to his work as a general life- and management consultant.
Processing  concerns and challenges at the highest level
Klaus has also authored several best-selling books on equestrian training, life, and business, providing readers with valuable insights and guidance to succeed in all aspects of life. As a result, he is exceptionally qualified to train and teach high-ranking managers on a variety of important fields of interaction, with a focus on a deep understanding of leadership.
Klaus' unique experience has equipped him with the knowledge necessary to successfully navigate also very complex and challenging situations. Understanding the underlying motivations and emotions of those around him allows him to provide highly effective and tailored guidance to his clients. In short, Klaus' unique experience working with horses has qualified him in an outstanding way to process  concerns and challenges at the highest level.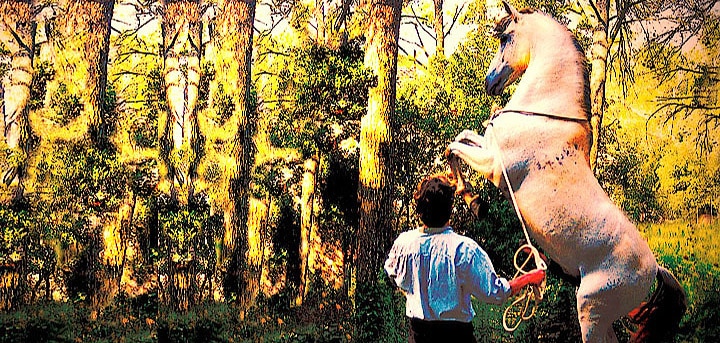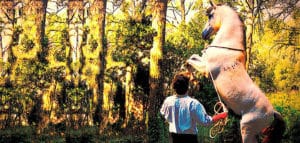 A holistic picture in the shortest possible time
Further more Klaus' approach is based on the important fact that in the encounter with horses, the first few milliseconds are decisive. This experience has enabled Klaus to generate general visions and solution tracks by sensing a holistic picture in the shortest possible time. KFH's work is also steeped in centuries-old cultural traditions. Anthropologists have long recognized the non-violent and highly cultured togetherness with horses as a hallmark of elevated culture, character, and leadership. Throughout history, kings, leaders, and great characters have been portrayed on horses in heroic and glorious manners, reflecting their inner strength, responsibility, and leadership skills.
A harmonious blend of science, art and intuition
The idea of knighthood, which honors high-classified people with the title, has its roots in this tradition of equine-assisted leadership and character development. Klaus is the first and only person in modern times who has brought these ancient structures to life in a new context, reviving the tradition of horse-assisted personal development for the benefit of all those involved.
His work has earned him recognition as a pioneer, he is truly a leader in this field and his work with horses continues to inspire and transform the lives of those he works with. His unique approach to training is a harmonious blend of science, art and intuition, creating a personalized experience that brings out the best in both horse and rider.
By sharing his insights and experiences, Klaus continues to inspire and transform the lives of those he works with, both on and off the horse.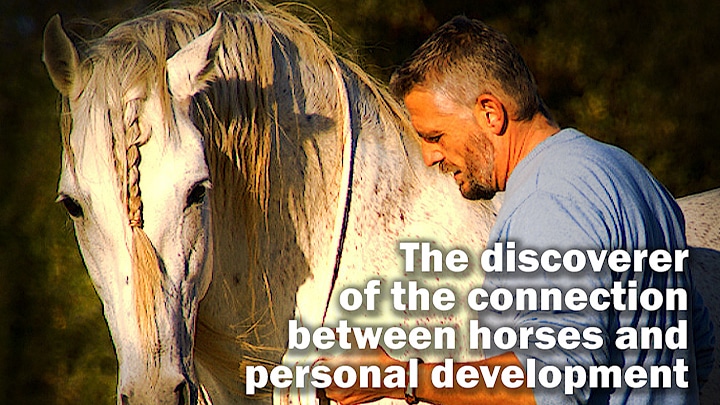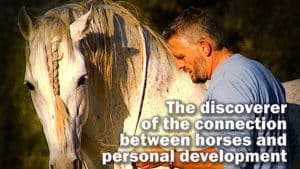 An outside comment on Klaus' work – from
'Horses for Life' Magazine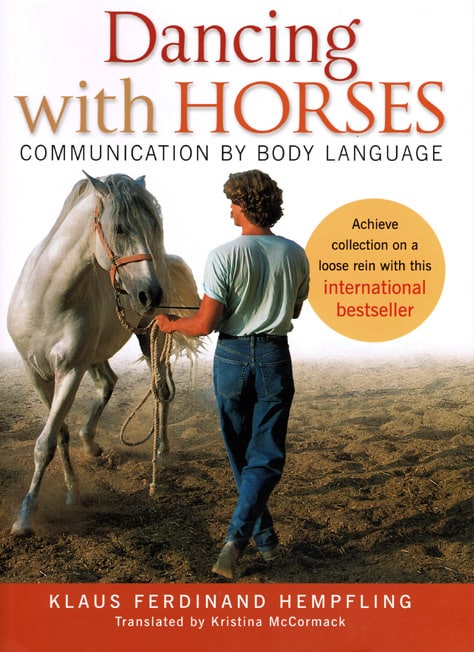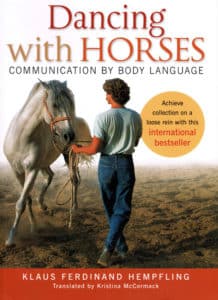 In the following six clips,
Klaus himself describes important basics of his work. The explanations go into great detail and are therefore extraordinarily striking and surprising:



Klaus has dealt intensively with questions of human communication,
with many traditions of our forefathers and he has been working as a consultant for decades. However, he became known worldwide for the application of his life principles in a unique way to horses. Here is a first introduction of his unique work at liberty and thanks for more than 6 million views on this clip.
Clip about Klaus' spectacular beginnings 30 years ago,
his work with extremely uncontrollable stallions and his unique way of confronting them with pure body language and inner clarity and thus returning them to their real being in minutes. One example of many for the general handling of challenges in general life:
Here a clip about Klaus' spectacular riding style
without a saddle and bridle outdoors. Through pure body language and inner clarity, an adverse situation is resolved in the most unusual form – completely non-violently:
Another spectacular film document
from Klaus's first beginnings shows the enormous importance of free and 100% non violent work with the horse regarding the enormous expression in posture and collection achieved by pure body language and focused uprightness:
This clip already from the early days of Klaus' work with horses
shows the enormous importance of the basics of leadership and general positive role model function – easy to relate to general life issues:
Just enjoy and dream
Janosch was one of the horses that made Klaus what he is today. A small gelding of just 143 cm height, a horse that was already 14 years old when Klaus found him in a dark corner, thirty years ago – unrideable, disturbed, aggressive, shy, lonely. These recordings were made in the wild – just one year later. During his life then, however, nobody could touch him ever – except Klaus:
A newer clip shows how Klaus performs
a dance with a stallion in unfenced nature, a relation and bonding, that seems almost fairytale-like – all components unite:
Klaus' being with horses and his work as a consultant
can only be understood against his comprehensive background. The following clip may give you an impression of how much physical and mental dimensions form an inseparable unit for Klaus and, when combined, almost necessarily lead to success:
Klaus emphasizes
that someone who has explored some fields deeply can recognize the same basic principles over and over again. This results in a comprehensive overview and far-reaching consideration of life contexts. That is a basis for Klaus as a consultant. The following clip gives an impression of these dimensions: