Welcome to Akedah Coaching & Consulting ApS, a World-Renowned Coaching and Consulting Company that Offers Personalized and Practical Solutions for Personal and Professional Growth.
Our chief consultant, Klaus Ferdinand Hempfling,
is a globally respected expert in personal and professional development, and a bestselling author with over 30 years of experience.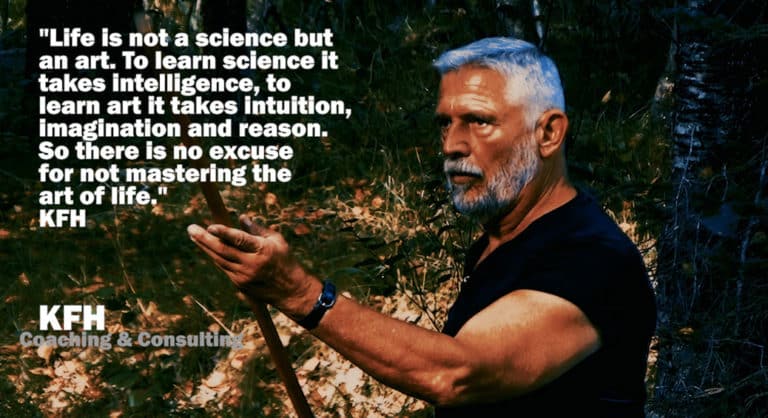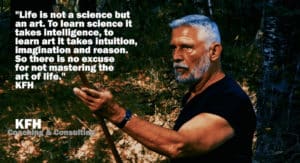 At Akedah Coaching & Consulting, we specialize in troubleshooting, mediation, family coaching, personal career support for professionals, business, and public servants.
Our special focus includes elite-consulting and consulting for celebrities of all kinds, and we offer a wide range of services designed to elevate your culture and interaction, personal development, and leadership skills to a high degree of excellence.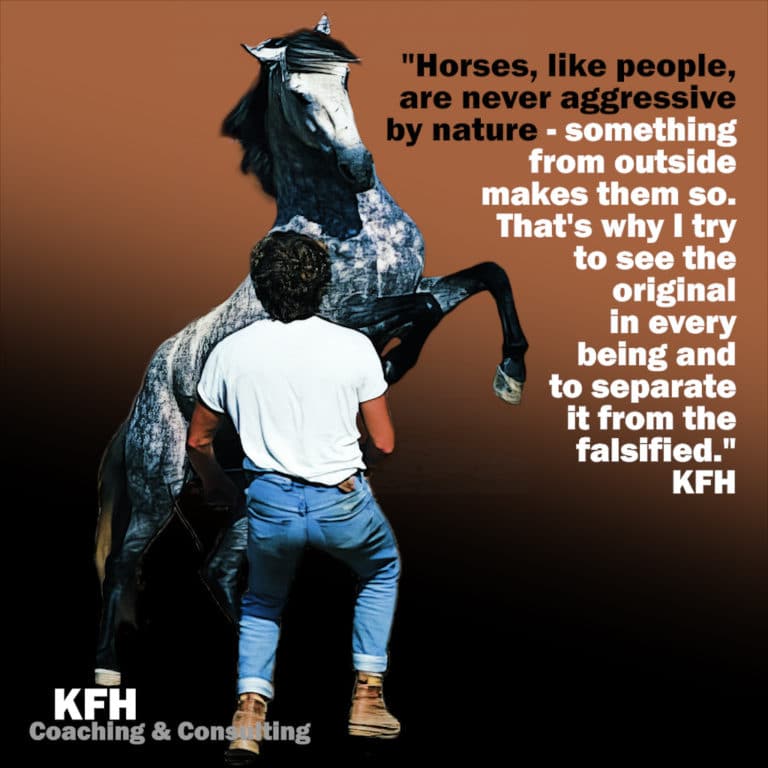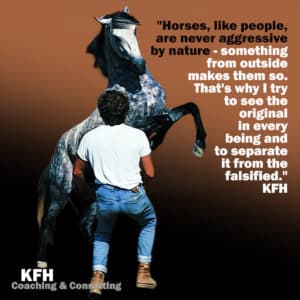 Our personalized approach, led by Klaus Ferdinand Hempfling, draws on his unique and innovative approach to horse bonding and transformation,
which highlights the potential for interaction and communication in human and social contexts. Klaus's principles provide valuable insights into human and social communication structures, making him a valuable asset and worth considering specialist to any organization looking to achieve the highest level of excellence in leadership, especially for top-level executives.
KFH's expertise is not limited to personal and professional development but extends to horsemanship as well.
Klaus's unique background in horsemanship makes him a very special and globally successful consultant for life and management issues. His approach is based on the important fact that in the encounter with horses, the first few milliseconds are decisive. This experience has enabled Klaus to generate general visions and solution tracks by sensing a holistic picture in the shortest possible time.
Akedah Coaching & Consulting ApS also offers elite consulting services for high-net-worth individuals,
designed to help you uncover your innermost desires and redefine success on your own terms. Our personalized approach, led by Klaus Ferdinand Hempfling, will guide you towards finding balance, authenticity, and a sense of identity, helping you tap into your full potential, so that you can lead a life of happiness, purpose, and fulfillment.


We also offer a unique and comprehensive program called the KFH Game-Changing Energy-Quest,
which offers participants the opportunity to engage in five sublime KFH-energy-activities, designed to help them connect conscious and subconscious with their bodies and minds, improve their physical and emotional well-being, and achieve overall personal success.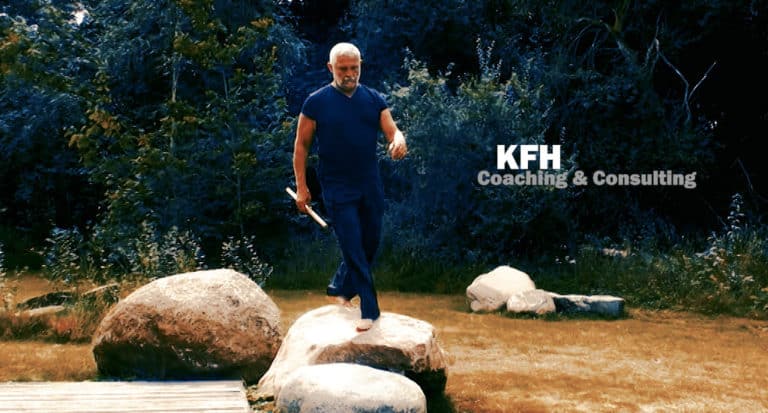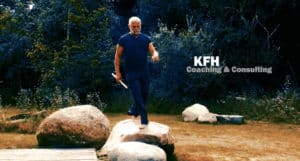 At Akedah Coaching & Consulting ApS, we recognize the potential of artificial intelligence and offer guidance to individuals and organizations seeking to leverage AI for their benefit.
Klaus's unique and frequently upgraded background in communication and historical/social contexts combined with his expertise in coaching and consulting, positions him as an ideal guide for individuals and organizations seeking to navigate the opportunities and challenges presented by AI.
KFH's expertise is a harmonious blend of science, art, and intuition, creating a personalized experience that brings out the best in both horse and rider. By sharing his insights and experiences, Klaus continues to inspire and transform the lives of those he works with, both on and off the horse.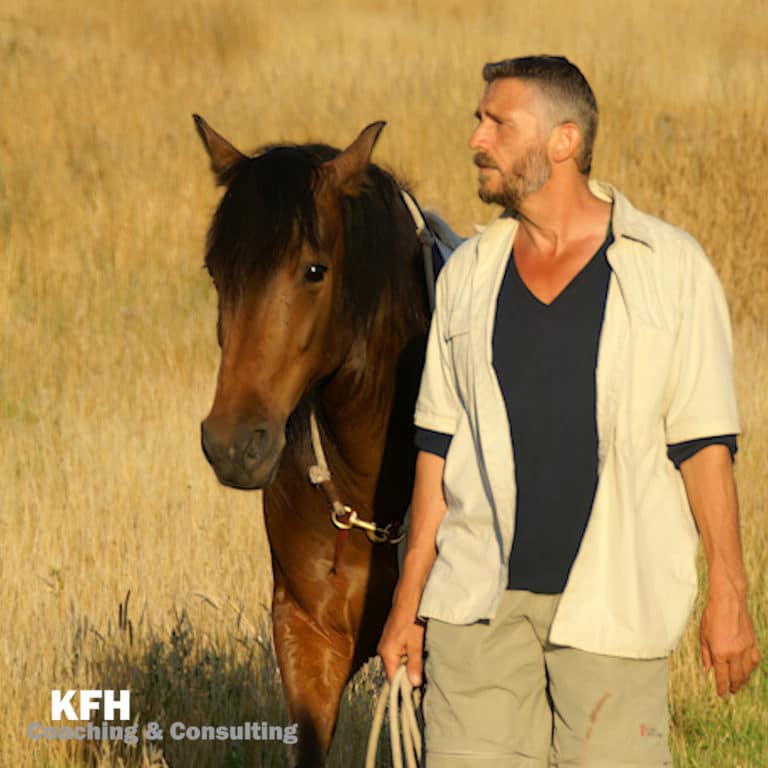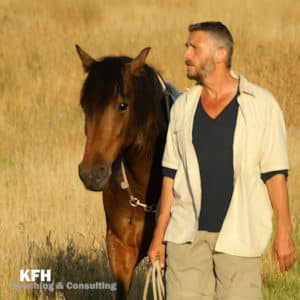 We believe that investing in expertise is essential to maintain the standards our clients have come to expect from us.
We want to emphasize that our prices and fees reflect our commitment to providing high-quality services.
If you are seeking a competent and trustworthy partner for life coaching and consulting, look no further than Akedah Coaching & Consulting ApS.
We offer a personalized, practical, and effective approach that differs from any kind of superficial, esoteric self-help offers. Our approach is not for everyone, but for those willing to invest in themselves and their future – the rewards are immeasurable.

---
Do you have questions?


Our info-service-team will be pleased to advice you quickly and just to the point regarding your individual situation and questions: We speak

English, Spanish, German, Dutch and Danish.


Email: info@akedah-international.com

Tel:
0045 – 61 34 79 49  or
0045 – 40 16 14 76
Important if you are writing us:
 

We will answer all mails within two days. Please call us, if you have not received an answer, then there is a mistake in our rural server-system, thanks for your understanding.
Haben Sie Fragen?



Unser Service-Team wird Sie kompetent und individuell beraten.  

Wir sprechen Deutsch, Englisch, Spanisch, Holländisch und Dänisch.



Email: info@akedah-international.com
Tel:

0045 – 61 34 79 49  oder


0045 – 40 16 14 76
Wichtig, wenn Sie uns schreiben möchten: Wir beantworten alle Mails innerhalb von zwei Tagen. Bitte rufen Sie uns aber an, wenn Sie keine Antwort erhalten haben, dann liegt ein Fehler in unserem ländlich gelegenen Server-system vor – vielen Dank für Ihr Verständnis.
Usted tiene preguntas?
Nuestro equipo de información estará encantada de aconsejarle rápidamente y justo al punto de su situación individual:  

Hablamos , español,Inglés alemán, holandés y danés.



Email: info@akedah-international.com

Tel:




0045 – 61 34 79 49  o


0045 – 40 16 14 76
Importante si usted quere escribir nos: Vamos a responder a todos los correos electrónicos dentro de dos días. Por favor llame nosotros, si usted no ha recibido una respuesta, entonces hay un error en nuestro sistema de servidor rural. Gracias.



Har du spørgsmål?
Vores service-team er klar med kompetent og individuel rådgivning. Vi taler tysk, engelsk, spansk, hollandsk og dansk.
Email: info@akedah-international.com

Tel:
0045 – 61 34 79 49
0045 – 40 16 14 76
Vigtigt hvis du ønsker at skrive til os: 
Vi besvarer alle emails indenfor to dage. Ring derfor venligst til os hvis du ikke har modtaget et svar, for så er der opstået en fejl i vores landlige server-system – mange tak for forståelsen.
---
Akedah International ApS
Ilderhedevej 4
DK-7270 Stakroge
Denmark
CVR/Ust.Id.Nr.: DK26264081
Contact information
Phone: 0045 61 34 79 49 or 0045 40 16 14 76
Email: info@akedah-international.com
Website: www.akedah-international.com
Bank details
Bank details to pay in EURO:
Jyske Bank
IBAN: DK56 5056 0001 1262 56
SWIFT/BIC: JYBADKKK
Account no.: 5056 112625-6
Vesterbrogade 9
DK-1780 Copenhagen
Vestergade 11
DK-5700 Svendborg
Account holder:
Akedah International ApS
Bank details to pay in DKK:
Jyske BankIBAN: DK21 5056 0001 1130 15
SWIFT/BIC: JYBADKKK
Account no.: 5056 111301-5
Vestergade 11
DK-5700 Svendborg
Account holder:
Akedah International ApS