The 2 days KFH Basic Perception and Practical Experience Camp
(Individually extendable)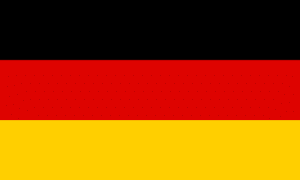 Bitte hier klicken  zur deutschen  Fassung
Bookings by appointment for individual groups from 1 to 5 participants.
This is an Intensive-Practice-Basic-Offer, which may be individually adjusted regarding the participants desires and their personal questions.
Throughout this event you will receive exercises and instructions which you may continue and deepen at home.
This event takes place in an extraordinary and spectacular natural area in a small secluded house in the middle of a KFH farm of untouched beauty in Denmark.
Experience a path which will lead you towards the one you were born to be.

Learn and experience in direct company and guidance from a 

internationally 

recognized role-model

,

who shows and proves in daily practice how precise positive 

expanded developed

 and perception and coherent expression are revealed in daily life. 



Rational

 evaluation of yourself.
Transparent and realistic dealing with the positive or negative fruits of your actions and your life paths.



Becoming aware of deep-rooted 

opportunities and great potentials for comprehensive responsibility

 and the importance and overall variety of fundamental and far-reaching personal decisions.



Expanded

 perception and

 possibilities 

of expression as well as focused awareness as an entrance to constantly expandable possibilities and fruitful results regarding all areas of daily life.



It is about a new and comprehensive, complete relation to reality, to coherence. 

Disorders in self-esteem

 are part of the comprehensive reality of this world today. The consequences are inner loss of identity, loss of reality, lack of meaning, sadness, feeling lost and the sensation of chasing your dreams and desires,

 

in order to finally give up on them, 

losing them in the fog of an ever increasing grey reality.



That indicates a decreasing or loss of your own genuine perception, the connection to your own self-experience and the ability to classify and understand the world and the immediate reality around you. What is the purpose of your being, what is the connection between your inner being and the essence of the world, what is your core, which wants to be understood connect?





Overview of the exercise aids and practical fields of action throughout the KFH Basic Camp under the personal 

guidance

 of KFH:



Practical experience.


Self-

awareness 

and 

perception 

through specific activities, connecting conscious and subconscious structures of experience by:

- Body-awareness in the sense of fundamental, deep-rooted and in practice proved body-expressions.


- I

nitial exercises leading to first expressive dance-theater experiences.
- fundamental approaches towards original and authentic rhythms.



- Practical design-experiences in the sense of individually and coherently dealing with natural and energetic shapes and color-relations.
- Fundamental

 experiences with ZEN archery.


- Principles of original and holistic forms of nutrition.
- On request, intuitive clay pigeon shooting.
(Klaus is a licensed shooting instructor)



 General theoretical approaches:


- Experience and learn about ways to adjust the current life-existence towards your inner concept of life, to one's own destiny.



- Learn to recognize and understand basic mechanisms of manipulative behaviour, l

eading

 to self-knowledge and self-protection.



- Analysis of one's own being and experience together with KFH and the implementation of the results into one's current life practice.





- Social analysis together with KFH by observing yourself through the perception of your surrounding and the implementation of the results to the present life situation.





Optionally, participants can also bring their horse

 by prior agreement

. Klaus will then work with these horses in the sense of a general demonstration in relation to the seminar topic and the general content. In this sense, this Basic Experience Camp may also be a first basic preparation for your being together with horses.





Klaus Ferdinand Hempfling is a realist,


is known with all his achievements as down-to-earth in the best sense of the word and thus successful in a way which makes its simplicity appear somehow complicated. But it is in fact all about this simplicity, the connection to reason and to the origin, to an almost unfathomable treasure, transmitted to us through our ancestors in countless cultures and their traditions.



KFH is a man 

who has proven himself in the world and made a name for himself in the reality of these explosive times as a consultant, author, manager and communication scientist

.



From A to Z, he is concerned with a thoroughly tangible life-practice, with the success of the next step right in front of you. Together with his participants, Klaus is treading a path of practice that essentially includes everything which his extensive researches and practical successes represent in entirety.





General terms regarding the KFH Basic Perception and Practical Experience Camp:
Maximum 5 participants
2 event days
5 hours per coaching day with Klaus and assistant.


Total fee incl. 25% VAT: 


EUR 18.000,- basic price for the first person, EUR 600,- for each additional person up to a maximum of 5 participants. 


House bistro provided - lunch included
Thank you for your interest in our offers and we hope, that you could find, what you were looking for.
Do you have questions?
Our info-service-team will be pleased to advice you quickly and just to the point regarding your individual situation and questions: We speak

English, Spanish, German, Dutch and Danish.


Email: info@akedah-international.com
Tel:

0045 – 61 34 79 49 or
0045 – 40 16 14 76
Important if you are writing us:
We will answer all mails within two days. Please call us, if you have not received an answer, then there is a mistake in our rural server-system, thanks for your understanding.